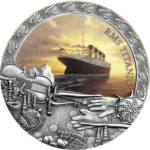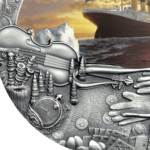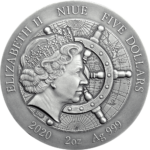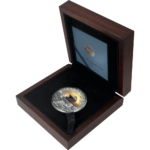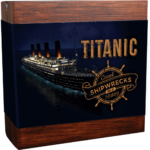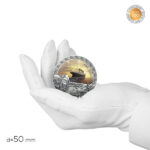 Grand Shipwrecks in a History
Titanic
SPECIFICATIONS
Country:
Niue
Year of Issue:
2021
Face Value:
5 dollars
Metal:
Silver. 999
Weight:
62.2 g
Dimensions:
50 mm
Quality:
Antique finish
Mintage:
500 pcs
Features:
High relief, digital printing
Order
You will be redirected to our distributor's website TopWorldCoins.com
DESCRIPTION
More than one hundred years ago, the ocean liner struck an iceberg and sank. At 2:20 a.m. on April 15, 1912, the "unsinkable" R.M.S. Titanic disappeared beneath the waves, taking with her about 1500 souls.
This coin is the second in the series and is created to commemorate one of the most famous tragedies in modern history, which inspired numerous stories, films, and songs.
The coin features the famous Titanic – the biggest, most luxurious and safest ocean liner ever built, which is racing across the frigid North Atlantic and is inevitably going to hit an iceberg. The story of Titanic still fascinates us…
An incredible coin depicting the ocean floor that still hides the secrets of this terrible event!