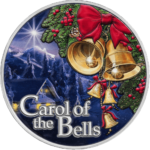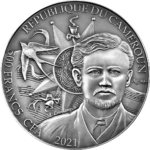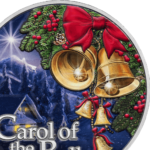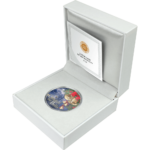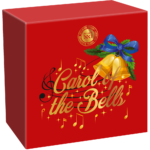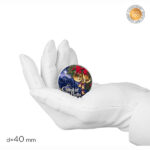 Carol Of The Bells
SPECIFICATIONS
Country:
Cameroon
Year of Issue:
2021
Face Value:
500 francs
Metal:
Silver. 999
Weight:
15.55 g
Dimensions
40 mm
Quality:
Antique finish
Mintage:
500 pcs
Features:
Digital printing
Order
You will be redirected to our distributor's website TopWorldCoins.com
DESCRIPTION
This coin is created to feel the atmosphere of the most special event of the year – Christmas.
"Carol of the Bells" or originally "Shchedryk" is a Ukrainian song composed by Mykola Leontovych and performed for the first time by Kyiv University Choir in 1916 – more than a century ago. It became the world's most popular carol. Now it is performed in any language and shares the joy of Ukrainian cultural spirit and traditional Ukrainian harmonies with the world.
On the reverse, the coin illustrates the typical picture of Ukrainian Christmas Eve, while the obverse contains the portrait of Leontovych with sheet music for "Carol of the Bells" in the background.