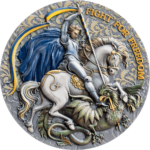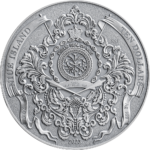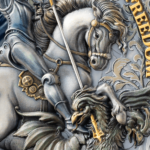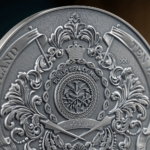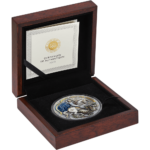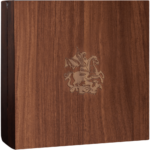 Fight for Freedom
SPECIFICATIONS
Country:
Niue
Year of Issue:
2023
Face Value:
10 dollars
Metal:
Silver .999
Weight:
5 oz
Dimensions
65 mm
Quality:
Antique finish
Mintage:
333 pcs
Features:
High relief, gilding, digital printing, edge numbering
Order
You will be redirected to our distributor's website TopWorldCoins.com
DESCRIPTION
The Fight for Freedom coin illustrates Saint George at the moment of fight to commemorate the historical confrontation moment of the Ukrainian people against Russian invaders.
The high relief highlights the warrior's courage as he fights the wicked dragon in the name of freedom. It represents a new interpretation of the eternal struggle between the forces of light and absolute evil. Saint George, known as Saint Yuriy in Ukraine, symbolizes the invincible spirit that faithfully defends independence.
With this 5 oz silver coin, MINT XXI is honored to support Ukraine and believes that light will eventually triumph over darkness, as in the legend of St. George. And the gilded spear with a blue and yellow ribbon will finally plunge into the beast's chest, bringing a victory and peace.