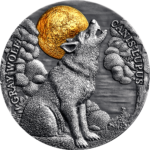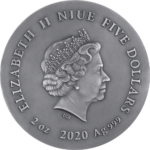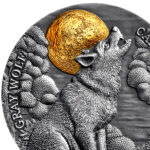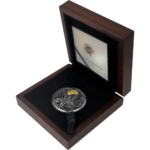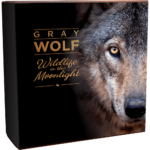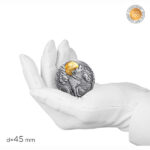 Wildlife in the Moonlight
Gray Wolf
SPECIFICATIONS
Country:
Niue
Year of Issue:
2020
Face Value:
5 dollars
Metal:
Silver. 999
Weight:
62.2 g
Dimensions
45 mm
Quality:
Antique finish
Mintage:
500 pcs
Features:
Selective gilding, high relief
Order
You will be redirected to our distributor's website TopWorldCoins.com
DESCRIPTION
A great continuation of the "Wildlife in the Moonlight" series! This coin comes after the "Long-Eared Owl" coin and depicts a gray wolf howling at the moon.
A gray wolf or timber wolf is a representative of the canines with a long black-tipped bushy tail. Gray wolves are now thought to be endangered, it means they could eventually disappear from nature forever.
The "Gray Wolf" coin features the ultra-high relief strike for imparting a fine sense of depth. In combination with the high level of detail, it perfectly represents this powerful animal. Besides, the moon is perfectly gilded that makes the overall look of the coin beautifully done.