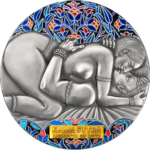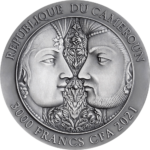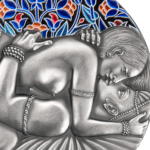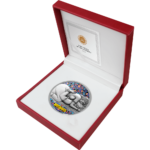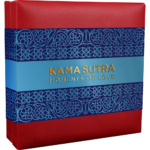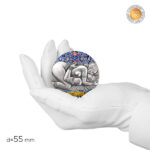 Moments of Love
Kama sutra III
SPECIFICATIONS
Country:
Cameroon
Year of Issue:
2021
Face Value:
3000 francs
Metal:
Silver. 999
Weight:
93.3 g
Dimensions
55 mm
Quality:
Antique finish
Mintage:
500 pcs
Features:
Gilding, high relief
Order
You will be redirected to our distributor's website TopWorldCoins.com
DESCRIPTION
Meet the third release from the "Moment of Love" series dedicated to the "Kama Sutra"!
"Kama Sutra" is a book that reveals the main premise of the oldest Indian treatise. It concerns various aspects pertaining to the pleasure-oriented faculties of human life.
The coin depicts two lovers who are in a passion. Its background is adorned with flowers' pattern drawings that are typical for Indian culture and region. The reverse depicts the passionate kiss of a naked woman and man. The obverse features a close-up face-to-face portrait of the pair, with an intricate pattern between the two and is the same for all coins from this series.