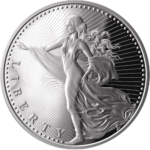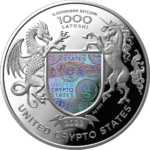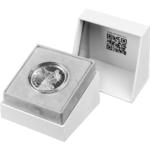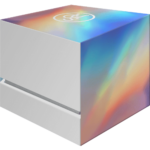 United Crypto States
Liberty
SPECIFICATIONS
Country:
United Crypto States
Year of Issue:
2022
Face Value:
1000 Satoshi
Metal:
Silver. 999
Weight:
31.1 g
Dimensions
40 mm
Quality:
Proof
Mintage:
3000 pcs
Features:
Holographic protection
Order
You will be redirected to our distributor's website TopWorldCoins.com
DESCRIPTION
Welcome to the United Crypto States – the virtual state, based on the community of collectors! We open a revolutionary series of coins that reflects the digital and physical duality of money. We invite you to visit our website ucs-coins.com to explore more details.
The Liberty coin is the first one from the UCS series. This uncompromising coin is at the intersection of two worlds and reflects the double experience of collecting. Combining the history of silver and cutting-edge technologies, Liberty is presented in the form of a classic coin. As a legal tender of the United Crypto States, it is nominated in Bitcoin – the current king of the cryptocurrency universe.
On the coin, there is a hologram and the QR code under it with a 1000 Satoshi nomination. The hologram was created to protect against counterfeiting. On our website, there are instructions on how to use the QR code. Therefore, we urge not to erase it to preserve the original appearance of the coin.
As for the accessories, the coin comes in a white minimalistic box that complements the coin. This stylish packaging consists of two parts that symbolizes the duality as well as the coin itself.