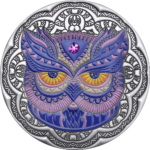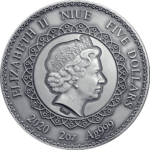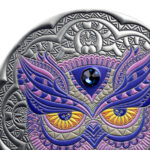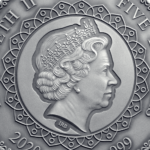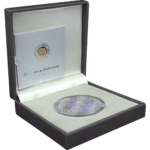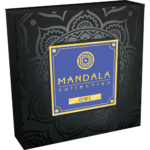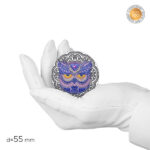 SPECIFICATIONS
Country:
Niue
Year of Issue:
2020
Face Value:
5 dollars
Metal:
Silver. 999
Weight:
62.2 g
Dimensions
55 mm
Quality:
Antique finish
Mintage:
500 pcs
Features:
Digital printing, Swarovski crystal insert
Order
You will be redirected to our distributor's website TopWorldCoins.com
DESCRIPTION
The second coin from a wonderful "Mandala Collection". It contains two powerful symbols – a mandala and an owl.
Mandalas, originating from Sanskrit word meaning "circle," stand as symbolism for wholeness or completeness. It implies in human nature as a sense of satisfaction or utmost contentment and peace. The sole purpose of applying mandalas in human life in any form is to find the inner self and be at peace with one's emotional turmoil.
Apart from the mandala, we can observe here another special symbol – an owl. It is well-known that the owl symbolizes wisdom, intelligence, foresight, and mystery. Owl mandalas symbolize the mysterious nature of humans and their foresight to predict the unknown.
A marvellous coin with genuine Swarovski crystal inset and digital printing!