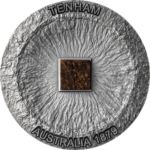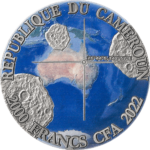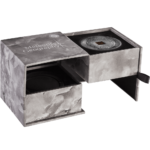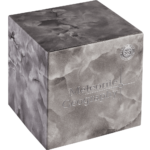 Meteorite Geography
Tenham
SPECIFICATIONS
Country:
Republic of Cameroon
Year of Issue:
2022
Face Value:
200 francs CFA
Metal:
Silver. 999
Weight:
50 g
Dimensions
50 mm
Quality:
Antique finish
Mintage:
777 pcs
Features:
Digital printing, pure Tenham meteorite insert
Order
You will be redirected to our distributor's website TopWorldCoins.com
DESCRIPTION
This coin portrays one of the historic events of 19th century Australia in actual detail. It contains a pure tenham meteorite insert with complimenting digital print on an antique finish to give you the closest experience of the event.
In 1879, Tenham station became one of the many places that giant rocky visitors from the sky have explored in the long years of existence of the earth.
First prints of this highly collectable and rare coin are limited to 250 pieces. Your collection deserves an 'off-world' masterpiece such as this!