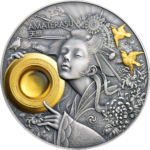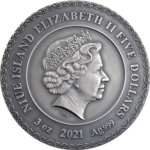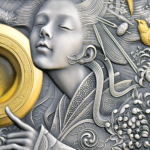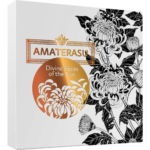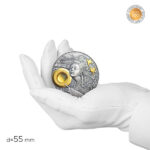 Divine Faces of the Sun
Amaterasu
SPECIFICATIONS
Country:
Niue
Year of Issue:
2021
Face Value:
5 dollars
Metal:
Silver. 999
Weight:
93.3 g
Dimensions
55 mm
Quality:
Antique finish
Mintage:
500 pcs
Features:
Selective gilding, amber insert, high relief
Order
You will be redirected to our distributor's website TopWorldCoins.com
DESCRIPTION
Amaterasu Omikami is translated from Japanese as "Great Divinity Illuminating Heaven". In Japanese mythology, Amaterasu is a celestial sun goddess and important Shinto deity. She symbolizes fertility and makes plants grow, which give life not only to humans but also to the gods. As the guardian of the Japanese people, she is represented by the emblem of the rising sun on the Japanese flag.
The coin wonderfully depicts Amaterasu, who is holding the mirror in her hands. This mirror reflects the divine origin of the sun goddess. Such decorations as an amber inset and gilding elements give a perfect touch to the design of this coin.
A great continuation after the Amun Ra coin!