Four Horsemen of The Apocalypse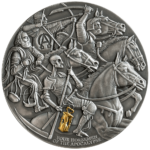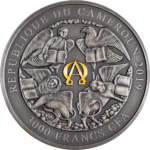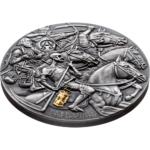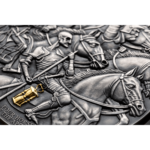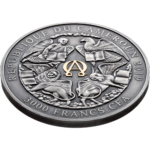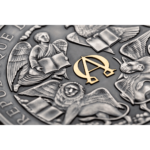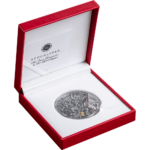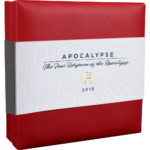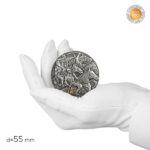 Apocalypse
Four Horsemen of The Apocalypse
SPECIFICATIONS
Country:
Cameroon
Year of Issue:
2019
Face Value:
3000 francs
Metal:
Silver. 999
Weight:
93.3 g
Dimensions:
55 mm
Quality:
Antique finish
Mintage:
500 pcs
Features:
High relief, selective gilding
Order
You will be redirected to our distributor's website TopWorldCoins.com
DESCRIPTION
Discovering the new depths of mythology, MINT21 released this truly breathtaking coin featuring the Four Horsemen of the Apocalypse. The first release in Apocalypse series can be purchased at TopWorldCoins – the only official distributor of this coin.
Why you should definitely buy this coin: – The first issue in a new spectacular series! – Wonderful 3 oz of pure 999 silver; – Detailed high relief depiction of the Horsemen; – Enhanced by selective gilding; – Deep religious and cultural symbolism; – Total mintage of only 500 pcs.
As revealed thorough John in The Book of Revelation: "Enigma will be opened and we will all come to stand before the Justice of Heaven, unhidden before the eye of God".
With the utmost respect to the religious symbolism, this astonishing series of coin art on Apocalypse theme has been created to embrace the main events following the Christ Coming. The coin speaks in sacred language to the devotees of a deep meaning.
As the Book reveals the order of events, so does the series start with "The Four Horsemen of the Apocalypse" coin. This coin is struck from 3 oz of .999 silver with the exceptional relief imprinted image of each Horseman and their fierce duty to spread calamities around the world: Conquest, War, Famine and Death. The harshness and determination of these characters embedded in cold silver shows no mercy upon the living. And the gold hourglass of Death counts the time before the Last Judgment for us all.
A true object of interest for those who are fond of religious mythology, this exclusively designed coin features 500 pieces worldwide and comes with attractive presentation case and certificate of authenticity.