St Michael and the Dragon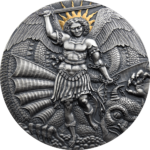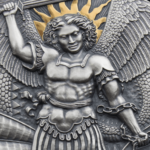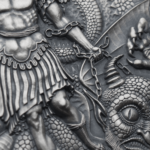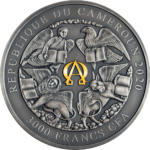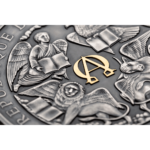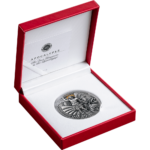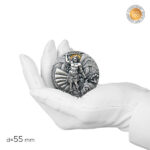 Apocalypse
St Michael and the Dragon
SPECIFICATIONS
Country:
Cameroon
Year of Issue:
2020
Face Value:
3000 francs
Metal:
Silver. 999
Weight:
93.3 g
Dimensions:
55 mm
Quality:
Antique finish
Mintage:
500 pcs
Features:
Selective gilding, high relief
Order
You will be redirected to our distributor's website TopWorldCoins.com
DESCRIPTION
This marvelous coin is the release in a spectacular "Apocalypse" series.
The Apocalypse of Saint John (Book of Revelation) tells us that the Archangel Michael, after overcoming the rebel angels, slays the dragon. And here the dragon has some allusions – it appears as an allegorical embodiment of evil. On the given coin, we can see how gracefully Saint Michael raises his sword in order to overcome a horrible beast. The coin greatly depicts how with a show of elegance and ease, a hero is fighting against a mortal enemy.
Discover the history of the part of Apocalypse series – Saint Michael Fighting the Dragon!