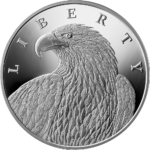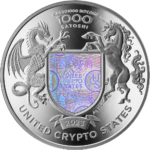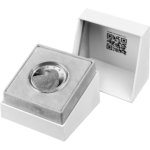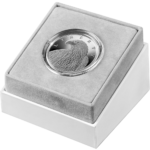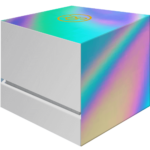 United Crypto States
Liberty Eagle
SPECIFICATIONS
Country:
United Crypto States
Year of Issue:
2023
Face Value:
1000 satoshi
Metal:
Silver. 999
Weight:
31.1 g
Dimensions
40 mm
Quality:
Proof-like
Mintage:
TBС
Features:
Holographic protection
Order
You will be redirected to our distributor's website TopWorldCoins.com
DESCRIPTION
The UCS - is a virtual state established on the community of innovators and visionaries. Our residents appreciate foresight, technology at the frontiers of knowledge, and, at the same time, a classical view of art.
We present the third coin from our custom collection that represents the duality of money. A proof silver coin with the value of 1000 satoshi.
Eagle coin – the legal tender of UCS Meet the revolutionary 40 mm silver coin combining a millennial passion for cutting-edge technologies and the classical representation of collectible coins. This proof coin ensures high-quality strikes of innovational design and artistic production.
The Eagle coin has a smooth texture and frosting on the top of the inscriptions on the obverse and reverse. A unique UCS holographic image protects the private keys for the crypto assets.
The Eagle coin combines two worlds - real and virtual.
This coin is housed in a specially designed for the UCS series minimalist white box and a holographic sleeve with an iridescent logo. This logo has a different color for each coin; Liberty Eagle has a yellow one.
Ready to see the art and technology?