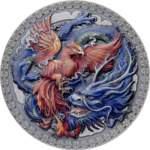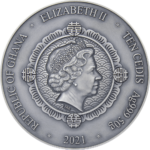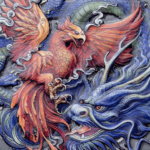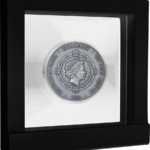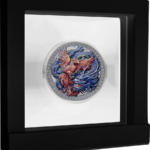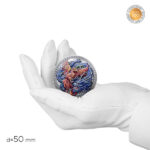 Oriental Culture Collection
Phoenix And Dragon
SPECIFICATIONS
Country:
Republic of Ghana
Year of Issue:
2022
Face Value:
10 cedis
Metal:
Silver. 999
Weight:
50 g
Dimensions
50 mm
Quality:
Antique finish
Mintage:
888 pcs
Features:
Digital printing
Order
You will be redirected to our distributor's website TopWorldCoins.com
DESCRIPTION
Phoenix and Dragon are believed to be a perfect couple and representation of love in Feng Shui. That is why they are an auspicious symbol, which invites matrimony bliss. They embody a husband and wife, whose love is so strong that it makes them stick together through thick and thin.
This beautiful coin was created as a lucky talisman, which is not only a good piece for a pair, bringing them a fruitful marriage blessed with a great deal of success and prosperity, but also is an amulet for single people, who are seeking to find a partner and start a happy family.
Thanks to the digital printing technique, it was managed to render this contrast between Dragon and Phoenix – male vigour and female beauty!