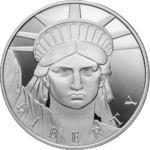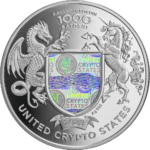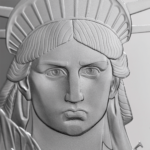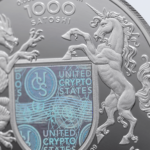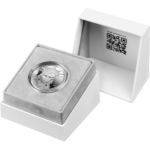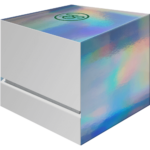 United Crypto States
Statue of Liberty
SPECIFICATIONS
Country:
United Crypto States
Year of Issue:
2023
Face Value:
1000 satoshi
Metal:
Silver. 999
Weight:
1 oz
Dimensions:
40 mm
Quality:
Proof
Mintage:
TBC
Features:
Holographic protection
Edge
Reeded
Order
You will be redirected to our distributor's website TopWorldCoins.com
DESCRIPTION
Meet the revolutionary 40 mm silver coin in proof quality, combining a modern passion for cutting-edge technologies and the classical representation of art coins. The Statue of Liberty coin exemplifies UCS's desire to merge the digital world and modern art through the prism of numismatics. The new coin issued by the United Crypto States is a symbol of freedom, democracy, and justice produced with a specific artistic vision.
Each coin takes place in original packaging – a minimalist white box with a certificate of authenticity in an exclusively designed sleeve. The holographic sleeve has an iridescent green logo.
Discover a real tandem of monumental art, modern numismatics, and the digital world with the Statue of Liberty coin.