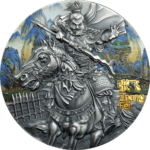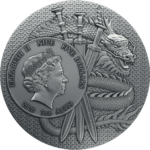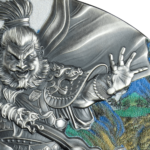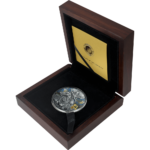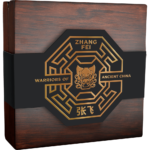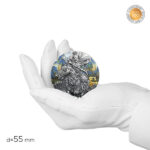 Warriors of Ancient China
Zhang Fei
SPECIFICATIONS
Country:
Niue
Year of Issue:
2020
Face Value:
5 dollars
Metal:
Silver. 999
Weight:
93.3 g
Dimensions
55 mm
Quality:
Antique finish
Mintage:
500 pcs
Features:
Selective gilding, shimmering application, high relief
Order
You will be redirected to our distributor's website TopWorldCoins.com
DESCRIPTION
"Zhang Fei" is the second coin in the "Warriors of Ancient China" series, coming after the "Lu Bu" coin. It is dedicated to one of the most powerful warriors in ancient China – Zhang Fei.
Zhang Fei was a Chinese military general who fought for the restoration of the Eastern Han Dynasty. Together with Guan Yu, he served under the warlord Liu Bei in the late Eastern Han dynasty and early Three Kingdoms period. He took the pledge of brotherhood with Liu Bei and Guan Yu and together they made several notable achievements during the Yellow Turbans Uprising. Zhang Fei was famous for being an exceedingly loyal and formidable warrior. He was faithful to his Warlord until his death. His weapon was called as a "1.8 zhang long serpent spear" because its head was shaped like a serpent. We can see a great depiction of this weapon on the coin.
This coin decorated with UV printing and selective gilding is a great piece for any Eastern art lover!