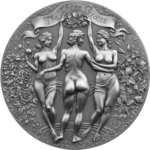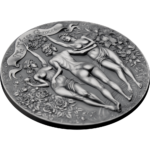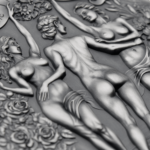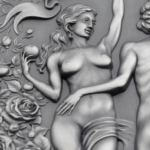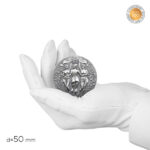 Celestial Beauty
The Three Graces
SPECIFICATIONS
Country:
Cameroon
Year of Issue:
2020
Face Value:
2000 francs
Metal:
Silver. 999
Weight:
62.2 g
Dimensions
50 mm
Quality:
Antique finish
Mintage:
500 pcs
Features:
High relief
Order
You will be redirected to our distributor's website TopWorldCoins.com
DESCRIPTION
This amazing coin opens the "Celestial Beauty" series.
The given coin features a depiction of three goddesses of youth, beauty and fun, who spread joy and charm. Many artists used this topic and interpreted the story in their own way. We also tried to convey it as much as possible. High detail in a professional drawing, figures that are organically interconnected and topped with nature motifs are successfully complemented into the image of the theme on the coin.
Owning this incredible coin with the depiction of three Graces, you can add a little bit celestial beauty to your collection. Feel celestial beauty of Three Graces – goddesses of youth, beauty, and fun!