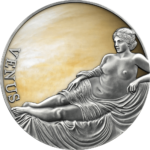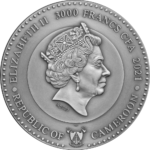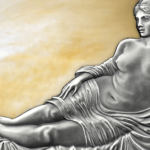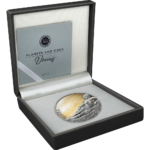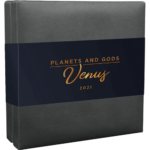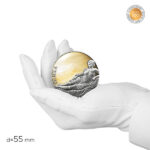 SPECIFICATIONS
Country:
Cameroon
Year of Issue:
2021
Face Value:
3000 francs
Metal:
Silver. 999
Weight:
93.3 g
Dimensions
55 mm
Quality:
Antique finish
Mintage:
500 pcs
Features:
High relief, digital printing
Order
You will be redirected to our distributor's website TopWorldCoins.com
DESCRIPTION
This charming coin represents the second planet from the Sun named after the Roman goddess of love and peace.
Roman mythology says that Venus was the goddess of love, sex, and beauty. Aphrodite was her Greek counterpart. But there were some differences between them because the goddess Venus had more abilities than Aphrodite. Namely, she was also the goddess of victory and fertility.
As for planetary systems, Venus is the most frequently seen of all the planets. This fact makes it the most brilliant object in the sky.
The coin has a yellowish-white colouring and portrays the goddess Venus in a sensual pose, lying on a bed. It is fantastic how the artists of the coin managed to render the pattern of yellowish mists on Venus.