The Divine Comedy – Inferno 1 Kilo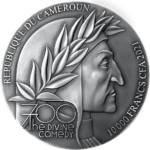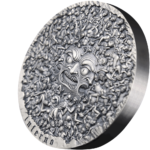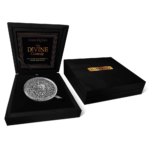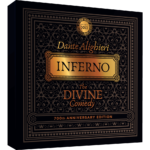 Dante Alighieri 700th Anniversary
The Divine Comedy – Inferno 1 Kilo
SPECIFICATIONS
Country:
Cameroon
Year of Issue:
2021
Face Value:
10000 francs
Metal:
Silver. 999
Weight:
1000 g
Dimensions:
100 mm
Quality:
Antique finish
Mintage:
99 pcs
Features:
High relief
Order
You will be redirected to our distributor's website TopWorldCoins.com
DESCRIPTION
In commemoration of the 700th anniversary of Dante's death in 2021, Mint XXI created this incredible coin. So popular and beloved 5 oz coin is continued by an imposing 1 kg counterpart. The intricate details of the depiction of hell are even better reproduced in this size. Besides, the coin has a serial number, which adds a unique aspect. This feature increases the personal value of the "Inferno" coin as well as compliment the overall design.
Dante Alighieri is considered the greatest Italian poet, best known for "The Divine Comedy" – an epic poem that is one of the world's most important works of literature. The poem is divided into three sections – Hell, Purgatory, and Paradise. Looking on this coin, we are metaphorically following a man, generally assumed to be Dante himself, as he visits hell in the first chapter of "The Divine Comedy" – "Inferno".
This coin is an outstanding piece of coin art because it is a numismatic vision of Dante's hell. "Inferno" is extremely detailed so that you can look at various sins people of all ages are tempted to do. Besides incredible high relief and wonderful details, the coin is also skillfully hand-polished which gives a perfect touch to its design. It comes in a luxury and top-notch varnish box of a premium quality together with the Certificate of Authenticity and a summary of the poem in three languages.