The Divine Comedy – Paradiso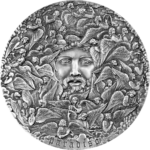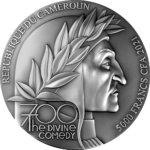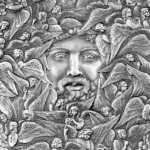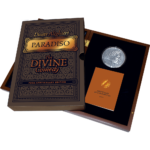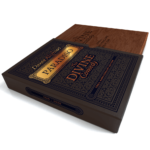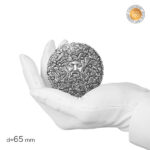 Dante Alighieri 700th Anniversary
The Divine Comedy – Paradiso
SPECIFICATIONS
Country:
Cameroon
Year of Issue:
2021
Face Value:
5000 francs
Metal:
Silver. 999
Weight:
155.5 g
Dimensions:
65 mm
Quality:
Antique finish
Mintage:
333 pcs
Features:
High relief
Order
You will be redirected to our distributor's website TopWorldCoins.com
DESCRIPTION
It is well-known that the most accomplished part of "The Divine Comedy" and at the same time, the part that Dante himself was proudest of is Paradiso. Following Inferno and Purgatory, Paradiso is the final point – the realm where only the good and pure and virtuous are sent. It is found near to the enclosure of God and the Holy Trinity, representing the culmination of a good Christian's hard work and unwavering faith.
Paradiso is an allegory telling of Dante's journey through the last of the Divine Realms – Heaven. He was making his journey with Beatrice as his guide, who symbolises theology. "Paradiso" coin is more than just a collectible item. It can be endlessly viewed because of the hidden meaning depicted here. Everyone will discover for himself the new philosophical ideas laid down by the artist of the coin. Issued with the extremely limited mintage of only 333 pieces worldwide, the coin comes in a luxury varnish packaging of premium quality, making it a top-notch collector's item.
Another incredible coin dedicated to "The Divine Comedy" – struck of 5 oz of pure 999 silver hand-polished and with high relief!