The Divine Comedy – Inferno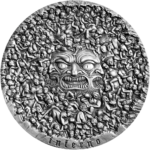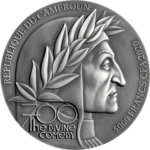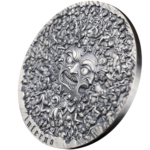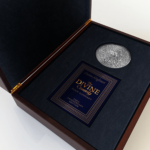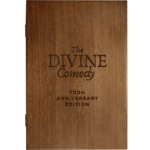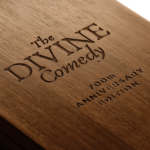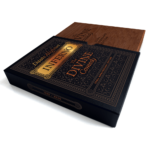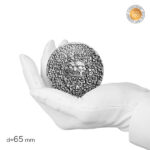 Dante Alighieri 700th Anniversary
The Divine Comedy – Inferno
SPECIFICATIONS
Country:
Cameroon
Year of Issue:
2020
Face Value:
5000 francs
Metal:
Silver. 999
Weight:
155.5 g
Dimensions:
65 mm
Quality:
Antique finish
Mintage:
333 pcs
Features:
High relief, hand-polished
Order
You will be redirected to our distributor's website TopWorldCoins.com
DESCRIPTION
One of the most well-known works of all times and places is 14th-century epic poem Divine Comedy created by an Italian writer Dante Alighieri's. This coin was created in honor of the anniversary of this monumental poem – Inferno. Beautifully detailed, there is an incredibly dynamic depiction of hell.
In the Inferno, it goes about the journey of Dante through Hell, guided by the ancient Roman poet Virgil. As an allegory, the Divine Comedy represents the journey of the soul toward God, with the Inferno describing the recognition and rejection of sin.
This year, 2020, marks the 700th anniversary of The Divine Comedy, Dante's epic work that he completed a year before his death in 1321. That is why the obverse of the coin contains the inscription "700 The divine comedy" that symbolizes the 700th anniversary of The Divine Comedy.